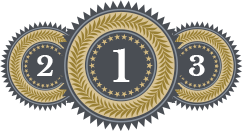 The Voice for Families
Our mission is to advocate and represent our clients' interests with the highest degree of ethics and tenacity, pursuing justice for those who have been wronged or injured. We work to be a voice for those who struggle to be heard, navigating the legal system for people and their families.
As true counselors of the law, we are fully invested in your legal case and every client is important to us. Our clients don't pay legal fees directly for any personal injury or wrongful death matters unless there is a settlement or court recovery. We make money when you do. Once we have accepted your legal matter we fully invest in your case with our time and the costs required to proceed on your behalf.
We care. We listen. We get results.
Areas of Expertise
Personal Injury/Tort Litigation

Insurance Litigation

Employee Injury/Workman's Compensation

Commercial Litigation

Victim Crime Representation/Sexual Assault Actions

Aviation Litigation
Originally from Fort Lauderdale (?), Jamie Julia Finizio Bascombe has been dedicated to serving the people of Broward County for decades. Jamie was admitted to the Florida Bar in 1993. She has been a practicing member of the United States District Court for the Southern District of Florida Federal Court since 1994 and has been admitted to practice in front of the United States Supreme Court. She earned her undergraduate degree with a major in finance from the University of Florida in Business Administration in 1989. She then studied law at Nova Southeastern University Law School where she served on the Law Review for two years and graduated as a Senior Member of the Nova Law Review. Her participation in Moot Court Competitions and American Trial Lawyers Association (ATLA) trial competitions resulted in great reviews and led Jamie to her career in trial work. Even prior to law school graduation, Jamie served as a Certified Legal Intern with the Broward County State Attorney's Office where she prosecuted over 100 cases and tried over 20 jury trial matters and numerous bench trials, eager to take on as much as possible to hone her skills. Jamie completed a semester internship in London with an English Solicitor's Law Firm where she gained a new understanding of British law and appreciation for the American system.
Jamie is deeply rooted in her community, but her influence has reached the national level through her involvement in various organizations. Her professional affiliations include the Florida Bar Board of Governors, the Federal Bar Southern District of Florida, The American Bar Association, The Florida Justice Association, The American Trial Lawyers Association, The Broward County Bar Association as an Executive Board Member of the Broward County Bar Association Young Lawyer Division, The Broward County Hispanic Bar Association, The Broward County Trial Lawyers Association, the Brazilian-American Chamber of Commerce, the British American Chamber of Commerce and the list goes on extensively. Jamie has served Legal Aid Services and Broward Lawyer's Care over the years and has been recognized for her dedication to ensuring legal representation to the economically disadvantaged of Broward County.
Education
Nova University, J.D., 1993, Law Review; Scholarship recipient
University of Florida, 1989, BSBA Degree, Finance Major
Centro Linguistico Italiano, Dante Alighieri School, Firenze (Florence), Italy, Italian Language Exchange Program 1988
La Universidad de Los Andes/The University of Los Andes, Bogotá Colombia, South America, Spanish Fluency Exchange Student program, 1986
Jamie's community advocacy is all-encompassing and consistent with her firm's mission. She has served for over 25 years as a board member, advisor, and chair of the board for two terms for the statewide Broward Pace Center for Girls not-for-profit organization. She has served the Lighthouse for the Blind of Broward as a chairperson and advocate for over ten years. A patron of the arts, Jamie has supported the Florida Grand Opera and Symphony of the Americas for more than 25 years.
Jamie also served four terms as a Florida Bar Board of Governor's Young Lawyer Division Circuit Delegate. The Florida Bar and the late esteemed Judge Henry Lattimer appointed Jamie to the original Florida Bar Attorney Dispute Arbitration panel that was implemented to assist attorneys in resolving their own disputes. Jamie is respected by her peers in the Bar as well as the Judiciary.
Awards
Recipient of the Broward County Crime Commission Community Service Award 2018, Recognized by the Commission and South Florida Community for legal advocacy for victims of crimes
Recipient of the Broward County Bar Association Lynn Futch Cooney Professionalism Award by the Broward County Bar Association, voted on by the Broward Bar Association Board 2014
Recipient of the Broward County Hispanic Bar Association Bravo Community Award recognizing service to the Hispanic Community as an attorney and advisor 2015
Recipient of the Florida Association of Women Lawyers Leaders in the Law Statewide Award 2011
Recipient of the Pace Center for Girls statewide Advocacy Spirit Award
PACE CENTER OF BROWARD's
Leo Goodwin Community Cares Outstanding Community Partner award
Recipient of the March of Dimes of Broward Women of Distinction award 2004
Recipient of the Healthy Mothers/Healthy Babies Mother of the Year award 2005
Recipient of (NAWBO) National Association of Women Business Owners 2000 Vision in Service to Association Award
Recipient of Nomination Award for the Arthur E. Turner Entrepreneur of the Year Award 1999